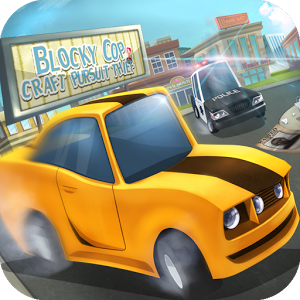 ---
Developer:
TrimcoGames
App Type:
Games
Categories:
Arcade
Content Rating:
Everyone 10+
Quick Description:
ROBBERS AND THIEVES ARE ON THE RUN!! WE NEED A SKILLED POLICE DRIVER!! There has been a massive prison break and there are several robbers a
---
ROBBERS AND THIEVES ARE ON THE RUN!! WE NEED A SKILLED POLICE DRIVER!!
There has been a massive prison break and there are several robbers and thieves on the run. Some of these robbers and thieves stole a cute cartoony car… MAYDAY!!... We need professional police drivers for high speed action pursuits and police car chase missions for playing these police craft games. We cannot let these robbers and thieves escape the city… Pursuit the bad guys in these police craft games and make sure they go back to the prison jail. Get ready for the ultimate police craft games action.
DO NOT LET THESE ROBBERS AND THIEVES ESCAPE THE CITY.. COP SMASH THERE BLOCKY CARS!!
Get into your high speed action blocky car and make sure you will cop smash these cute cartoony car.
Cop chasing games have never been this much fun. Be the pixel hero of this craft city. Show your cop smash skills during high speed action pursuits.
USE YOUR SECRET HOT PURSUIT SECRET WEAPONS
In this blocky car game you as the police driver has some secret weapons that will help during a high speed chase. First of all there is the nitro button. Once you press the nitro button you will boost into supersonic speed! Secondly you can use blurry oil for making the road real slippery. Last but certainly not least we have got the high end radio waves.. these radio waves are so extreme that the cute cartoony car from these robbers will explode!!
THE PERFECT COMBINATION OF BOTH POLICE CAR CHASE GAMES AND BLOCKY CAR GAMES
This ultimate police chase is simply the most fun cute cartoony car game on the google play store.
You will be entertained for many hours in these smash cars games. The fun level is simply amazing! This blocky car game has cartoony graphics that look amazing. Performing hot pursuits in your blocky police vehicle is fun especially when the graphics are as fun and beautiful as these.
Blocky Cop Craft Pursuit Thief – KEY FEATURES
- these police craft games are real fun and easy to play
- fun voxel craft style game for the ultimate arcade feeling
- these police craft games have stunning 3D graphics
- enormous and beautiful drivable voxel craft city and blocky cars
- unleash the cop smash craft heat and arrest the robbers and thieves
- use your SECRET WEAPONS during the ultimate police chase
- more ultimate police chase games and police craft games with speed action pursuits will follow
BE THE CITY HERO ARRESTING THE ROBBERS AND THIEVES IN THIS VOXEL CRAFT GAME. BE THE POLICE DRIVER DURING THE ULTIMATE POLICE CHASE!!
We're on Twitter, Facebook and more - find us on your favorite networks to hear about our newest games and other news updates:
Facebook -
https://www.facebook.com/TrimcoGames
Twitter -
https://twitter.com/gamestrimco
---
App Email:
App Website:
Screen Shots of Blocky Cop Craft Pursuit Thief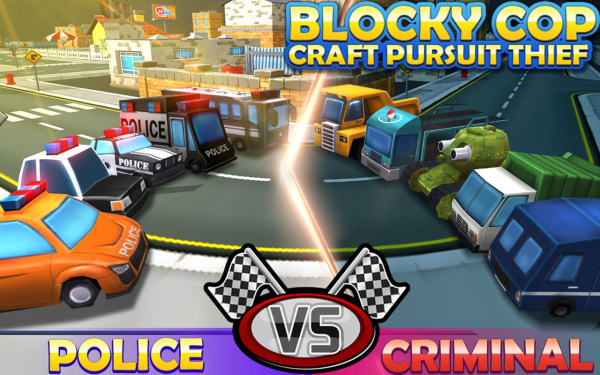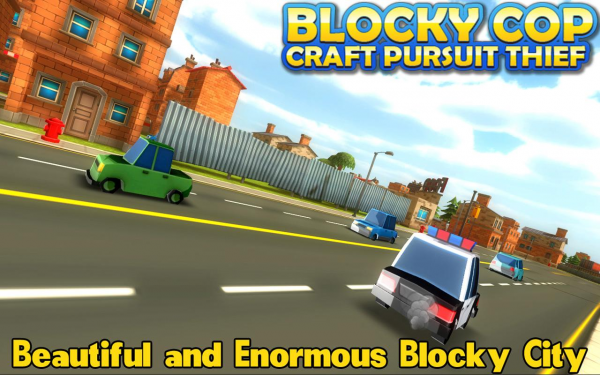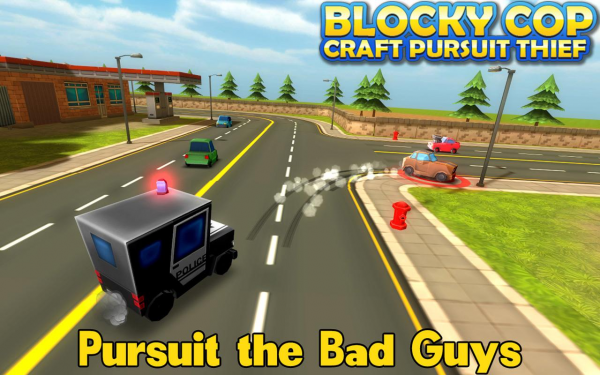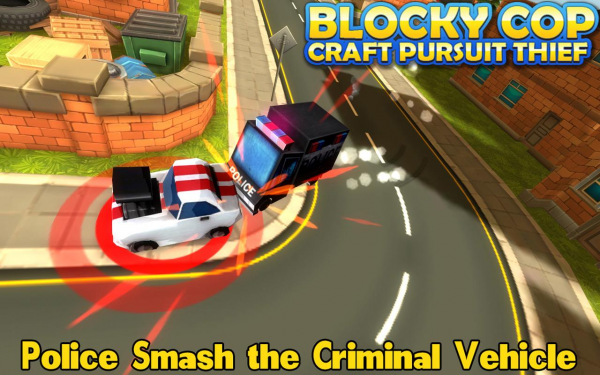 ---