---
Developer:
Free Game Studio Inc.
App Type:
Games
Categories:
Action
Content Rating:
Teen
Quick Description:
Join the fight in Hide N Seek: Survival Craft, a fast-paced FPS action game. Utilize and master your weapons, protect yourself with quick reflex
---
Join the fight in Hide N Seek: Survival Craft, a fast-paced FPS action game. Utilize and master your weapons, protect yourself with quick reflexes and locate helpful pickups to aid in your survival. With several exciting maps to play, this first person shooter action will offer a diverse set of challenging landscapes, monstrous enemies, and dangerous obstacles to overcome.
**** PREPARE YOURSELF FOR ENEMY VARIETY AND EPIC LANDSCAPES*****
In this explosively fun and challenging first person shooter survival game, be prepared for levels that are epically MASSIVE. We jam packed each level with dangerous enemies, traps, and extensive weaponry to locate and utilize. Because of this, load time can often take awhile…
Rate kindly! Please don't penalize us with a one-star review, after all, this is a FREE game, and we just wanted to ensure you enjoyed an action packed thrill ride of a game. Think of it as a breather, after all, it's a block eat block out there and you need a second to collect yourself before the next round of enemy mobs attack.
****DARE TO ACCEPT THE CHALLENGE****
When your platoon vanishes without a trace during a sojourn in the unforgiving terrain of a vast and untamed desert, you fear the worst. Not sure why you were left behind, but certain the reason is due to the sensitive knowledge you have of the attack plans of a terrorist realm, you are on immediate alert. You are here... you are alive... and there is a reason for that.
Having been captured and tortured beyond human capabilities, you have managed to survive any and every attempt at your life without divulging the secrets you hold close. It is for this reason your government holds you in sigh high esteem-- and why you are such an important pawn in their chess game for survival.
Due to this, you have a bleak suspicion why the enemy here in this desert wasteland has made no attempt to capture you. Their approach is unique, and one where the rules are quite different. This time, you are allowed to fight back.
In Hide N Seek: Survival Craft it will take the ultimate strength to pass this test and survive the attacks against you. Treating you with the respect a warrior of your status deserves, this unnamed enemy has a strategic move that could very well throw you off your game and mark the end of your reign of victory... and cause your realm to fall out of existence. This game as it is, could lead to your ultimate downfall. Be ever on guard.
The survival of the world rests on your shoulders as you navigate unforgiving desert terrain . Conquer monstrous enemies and wage war amidst intense battlegrounds in the breathtaking landscapes of this survivalcraft FPS game where your objective is to be the sole survival. Play vast maps, collect helpful perks, exploit found weaponry and blast through epic enemy mobs. Dare to accept the challenge...
Features:
Unstoppable enemies
Hidden melee and firearm weapons
Ultimate survival game play
Precision aiming
Hand-to-hand combat
Strategic game play
Entity map
Health meter
Several maps to play:
Cave City
Deserted Town
Deserted Island
---
App Email:
App Website:
Screen Shots of Hide N Seek: Survival Craft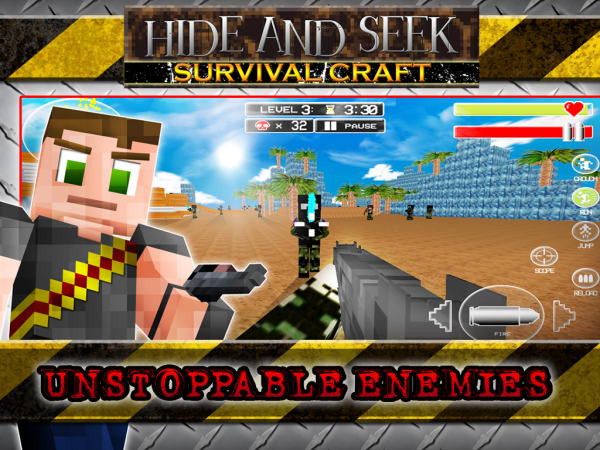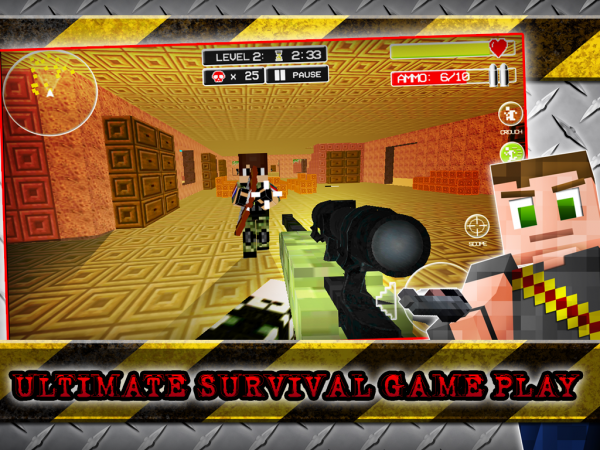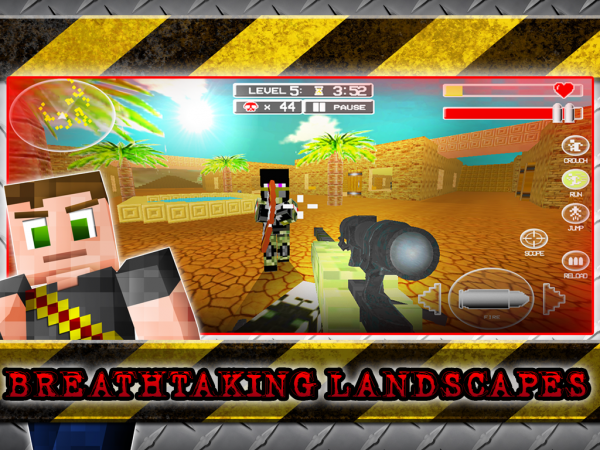 ---