---
Developer:
Free Game Studio Inc.
App Type:
Games
Categories:
Action
Content Rating:
Teen
Quick Description:
Rating of *** 3.85 *** stars since the newest update on May 19th 2015. We have a newer update that we will release soon with some bug fixes and
---
Rating of *** 3.85 *** stars since the newest update on May 19th 2015. We have a newer update that we will release soon with some bug fixes and improvements.
Assassin Mission Block Gun
Play as an elite assassin, trained in the ways of the deadly snipers in Assassin Mission Block Gun. Dominate several maps including sewer, railway and cave base. Take on clandestine tasks in a dance with death that you must survive if you dare accept the mission. Brace yourself for a battle of epic proportions when your mission is leaked and the enemy you are assigned to eliminate aims to eradicate you first. Pack big punches and survive hard hitting battles as you fight your way to victory. This mission isn't for the faint of heart.
PLEASE NOTE THE LEVEL SIZE: In order to bring you the best experience possible, Assassin Mission Block Gun has levels that are extensively large and loaded with extreme challenges. We jam packed each map with endless enemy clans, fast-paced shooter action, and extensive weaponry to locate and utilize. Because of this, load time can often take awhile…
Rate kindly! Please don't penalize us with a one-star review, after all, this is a FREE game, and we just wanted every level to be an adrenaline filled battle. We've pushed past the boundaries of mobile gaming. Care to join us?
YOUR MISSION IF YOU SO CHOOSE TO ACCEPT IT...
As a young boy, you could only ever dream of the world of danger and intrigue that filled the books you stealthy borrowed from the library. You would follow the methodical journey of each war hero and free agent sniper as if it were your own. Then, following the death of your parents, you are taken into custody by a family member you never knew you had, a man who you know your parents certainly would never have entertained the company of.
Brought to the Knights of the Dark, a headquarters headed by this mysterious man, you are trained as a fierce killer machine. It is here your training is endless, and you work tirelessly until you yourself are a deadly weapon the government can use to eliminate threats to their nation.
Tasked with taking out a foreign spy who poses great danger to the realm, you take great care to prepare yourself for a mission that could prove your greatest challenge yet. This spy is no ordinary agent, but a powerful operative with his own legion of soldiers.
Your mission is proceeding just fine, you have your spy tracked -- a difficult mission unto itself-- but then something goes terribly wrong. Your tactics fail you and you are discovered. Immediately you are under siege from every angle, by the very clan of enemy armies you sought to bring an end to by destroying this secret agent. Now it will take everything you have and more to overcome these masses of enemy warriors and finish the mission you were sent to do.
GAME FEATURES:
Addictive combination running and action-shooting gameplay awaits...
Entity map
Three breathtaking 3D levels
Melee and firearm weapons
Hand-to-hand combat
Enemies increase throughout levels
Ammo, health, and slow and speed pick ups
user-friendly pad based controls
Play to survive
---
App Email:
App Website:
Screen Shots of Assassin Mission Block Gun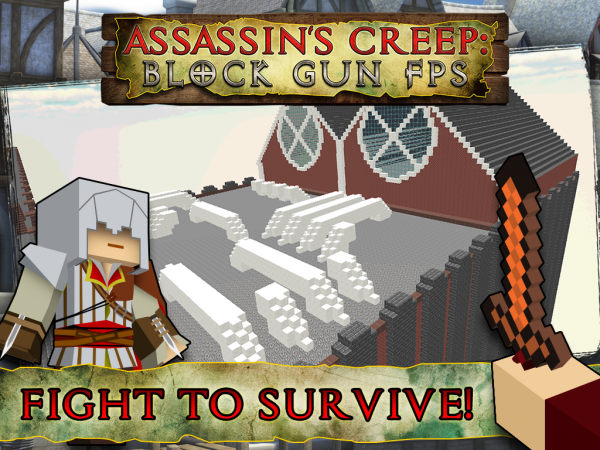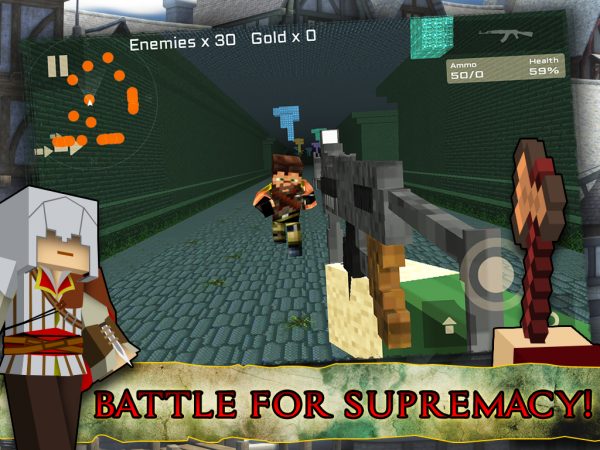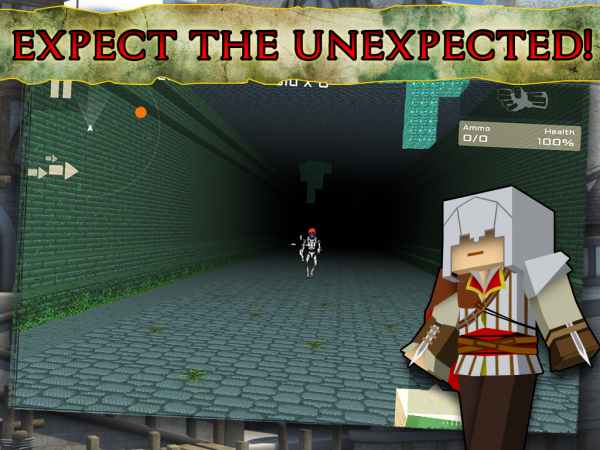 ---