---
Quiz Time is all in one Quiz Package for everyone. You can play any type of quizzes like Sports Quiz, G.K Quiz, Songs Quiz, Maths Quiz, Entertainment Quiz and Many more.
Features
-Suitable for all age group.
-More than 12 Quiz Categories in One.
-This Game gives you access to Demo Questions. (You can Unlock various Quizzes through GEMS Earned in the Game).
-Quality Questions from Various Categories.
-Scoring System used in the Game.
-Full Offline Quiz Game for Everyone.
-Fully Tested on Android Phones & Tablets.
-Ratings & Feedback Appreciated.
---
App Email:
App Website:
Screen Shots of Quiz Time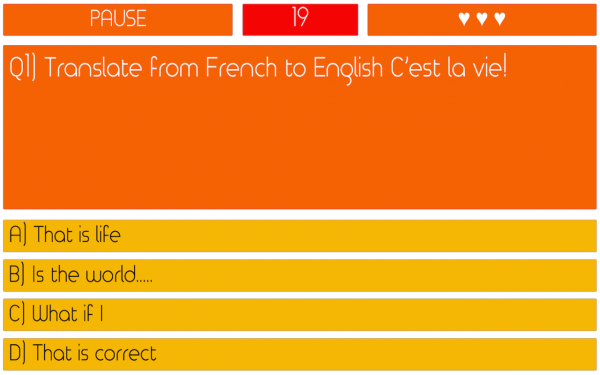 ---