---
A challenging game for all llama lovers alike.
Help feed your Leaping Llama.
Jump on some hay and give 'em a treat like carrots and apples.
Watch out for the disappearing hay stack or the dreadful exploding hay.
Llamas definitely don't like exploding hay.
Oh, and while your llama may be a Leaping Llama he can't quite jump high enough to
get over the fences so watch out...
---
App Email:
wazumbi@wazumbi.com
App Website:
www.wazumbi.com

Available on AppZUMBi!. Download Now
---
Download Leaping Llamas? from these app stores today.

Screen Shots of Leaping Llamas?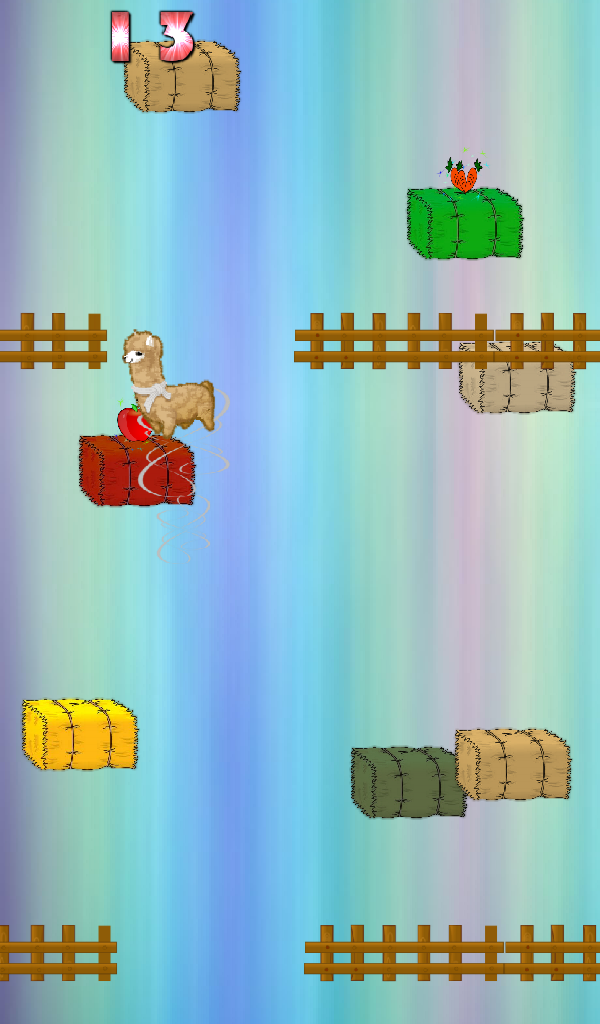 ---