---
Baby likes to bounce around and play with his rattle.
Baby is hungry and wants his baba too.
Help baby avoid the baby fences and get to his baba and rattles.
Background music courtesy of:
Kevin MacLeod
oncompetech.com
---
App Email:
wazumbi@wazumbi.com
App Website:
www.wazumbi.com

Available on AppZUMBi!. Download Now
---
Download Bouncing Baby from these app stores today.

Screen Shots of Bouncing Baby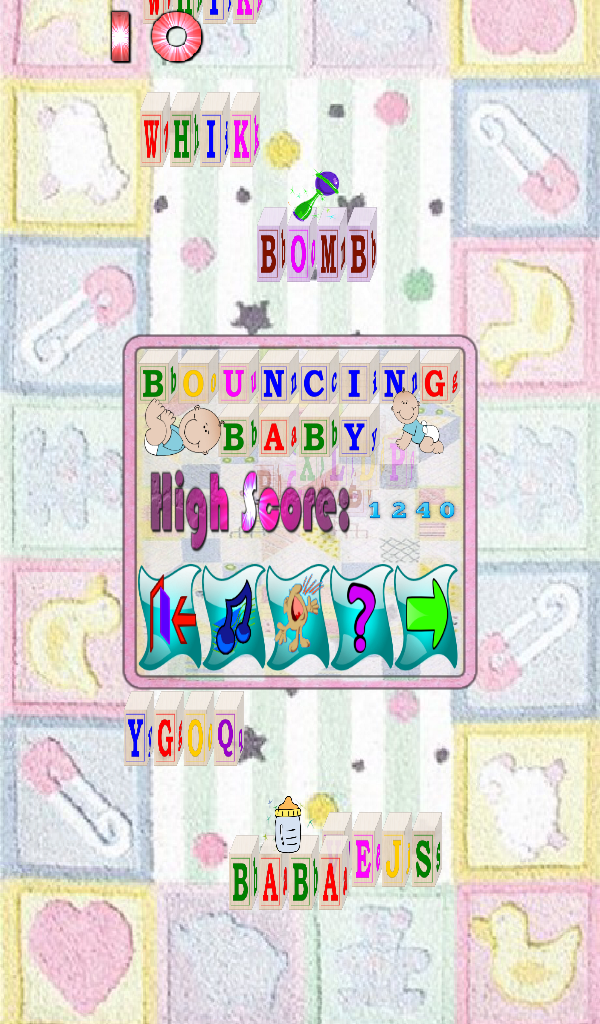 ---