---
Can you tap the right number in time before the next one appears. A family game.
Not just an educational app but a fun interactive game for children and adults of all ages to enjoy.
Tap the numbers as they scroll down the screen. Careful though, don't tap the wrong number.
Froggy calls out the next number for you.
Includes a slow paced kids mode for the young ones. A great way for children to learn their numbers.
Besides the kids mode:
Includes three levels of difficulty to test your hand eye (and number) coordination.
Each level has two types of games to master:
Timed Tap - How many numbers can you tap in 90 seconds. Be careful though and don't
tap the wrong number or it's all over...
Free Tap - Just how long can you last. Tap the numbers for as long as you can. Sounds easy huh?
The more you tap the faster they go. Can you keep up?
Game includes numbers 1 through 25
Background music courtesy of:
Kevin MacLeod
oncompetech.com
---
App Email:
App Website:

Available on AppZUMBi!. Download Now
---
Download Froggy's Number Tap from these app stores today.


Screen Shots of Froggy's Number Tap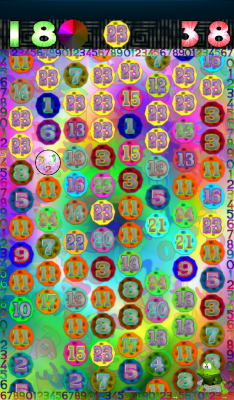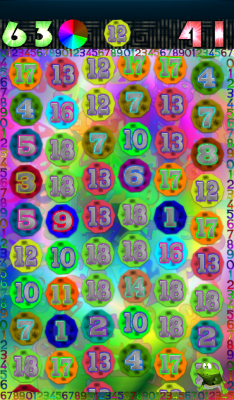 ---