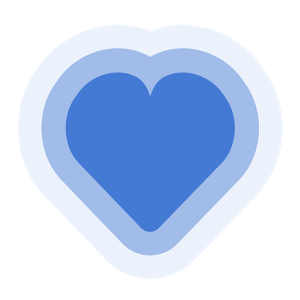 ---
Developer:
Noom Inc.
App Type:
Applications
Categories:
Medical
Content Rating:
Everyone
Quick Description:
DISCLAIMER
Use of this app requires a unique program ID assigned to you. If you're interested in pa
---
DISCLAIMER
Use of this app requires a unique program ID assigned to you. If you're interested in participating, contact gethealth@noom.com for information on participating healthcare providers.
DESCRIPTION
Noom Health combines mobile technology with behavioral psychology to deliver preventive interventions to populations at risk for chronic conditions such as Type 2 diabetes.
Through a combination of automated and human interventions, Noom Health coaches patients to control their diet and activity levels in a sustainable manner. A variety of tools aid in this process. For instance, the virtual coach delivers timely, tailored guidance and motivation, while in-app support groups led by trained facilitators bolster patient engagement.
CLINICALLY VALIDATED
Noom works closely with research institutions and government organizations on innovative studies and clinical trials focused on mobile preventive health. Examples of recent collaborations include:
•  Icahn School of Medicine at Mount Sinai: Noom is collaborating with Mount Sinai on a National Institutes of Health grant-funded study testing an intervention using mobile technology to treat eating disorders.
•  Centers for Disease Control & Prevention (CDC): Noom is the first technology company approved by the CDC to deliver the National Diabetes Prevention Program (NDPP -
http://www.cdc.gov/diabetes/prevention/about.htm
), a program that has been proven to lower incidence of type 2 diabetes by 60%.
•  Life Insurance Foundation of Korea: Noom designed a virtual weight loss program for office workers which resulted in an average weight loss of 9.5 lbs. Our mobile program outperformed an in-person intervention by 340%.
BUILDING ON A PROVEN CONSUMER PLATFORM
Noom has been developing consumer behavior change applications for over 6 years.
Our weight loss application, has been the top-grossing health app on the Play Store for the last 22 months.
Key accomplishments:
•  28M installs across Noom's suite of applications
•  Average weight loss of 10 lbs
•  65% four-month retention
•  Featured Google Fit partner
Why is Noom Health right for you?
•  Virtual coaching engine automatically delivers condition-specific daily tasks as part of behavior change curricula
•  Customized dashboard and analytics allow one facilitator to monitor and support hundreds of patients via in-app groups
•  Proprietary 500,000+ item international food database can be modified for various conditions
•  Simple, color-coded feedback based on calorie density coaches patients to make healthier food choices
•  Secure messaging platform simplifies patient-provider communication
•  Award-winning, battery-friendly pedometer seamlessly integrates with exercise and nutrition tracking functions
Providers, health plans, and employers may contact
sales@noom.com
to learn more about our program and receive a demo of the platform.
---
App Email:
App Website:
Screen Shots of Noom Health
---