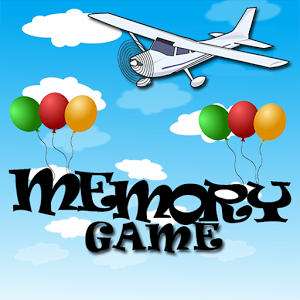 ---
★★Memory Game Plus: Match Cards★★
Are you ready to discover a new kind of a memory game? With this memory game, you'll be testing both your concentration and memory skills while having fun!
It's a free memory game for kids and adults. Memory Game Plus: Match Cards makes it easy for kids to improve their short-term memory and moving forward their recognition skills. Memory is a skill we all use every day and the stronger the better.
Memory Game Plus: Match Cards doesn't have an age limit, it's a card pairing game for kids and adults alike. Memory is like a muscle, the more you practice the better it gets. That's why it's important to play memory puzzles, especially for kids since it improves the short-term memory.
While it's casual and educational, it is also challenging and fun. With its vivid time limit mod, it offers a whole new kind of experience. You will have to act fast in order to keep on playing and have higher scores.
Find the pairs as fast as you can!
Here's an overview of its main features:
★Three different play modes with the same goal, finding the matching pair among a set of cards.
★3 difficulty levels based on how skilful the player is (play with less cards or more).
★Dynamic and friendly interface with an incredibly easy gameplay, just tap on two matching cards to hide them.
★100 fun card images ranging from casual items to hand-drawn sketches.
★High score recording system, achievements and in-game events.
Classic Mode is casual and decent. There is no in-game events in this mode, simple and fun: Find pairs as fast as you can; stand first on the leader board list.
While Against Time Mode offers featured gameplay for advanced gamers: You will be battling with time in this mode, each time you find the matching cards, you are rewarded with extra time. The more rounds you pass; the greater score you will have! The game will also try to set drawbacks onto you by switching place of the cards while you are playing; thus, you are going to use more than your memory skills in this game mode.
Glance Mode, as the name suggests, giving you an enough time to throw a glance to the cards, at the beginning of the game, then the cards are closed and you will be matching cards without failing; once you fail the game is over. How many cards you can have in your memory with a single glance?
Memory Game Plus: Match Cards is offering a great chance to practise your memory while you can still have fun. Solve the memory puzzles, exercise your memory and find out how good your memory is!
Please contact us @ codefan2014@gmail.com for any feedback and support any time. We will be happy to hear about your issues and concerns.
---
App Email:
App Website:
http://www.codefandevelopment.com/
Screen Shots of Memory Game Plus: Match Items
---