---
Predict match results, challenge friends and get recognised globally!
FootballHero is a social football prediction game. Challenge your friends and see who can make the most accurate predictions.
Users start with 100,000 FootballHero points to use for making predictions. Earn more points when your predictions are right! Prediction returns are calculated based on real-world data.
Invite your friends to custom competitions and find out who is the best football results predictor!
- Compete with your friends and find out who is the best predictor
- Select the leagues that you want to compete on
- Chat with your friends in the competition chat room
Coming soon:
- Redeem your FH points for real world football prizes and merchandise!
- Follow top FH players and get their expert predictions as real-time phone notifications!
- Discuss, read news, research football statistics, and other content will be added.
- Participate in the newest social network for football fans.
---
App Email:
App Website:
http://www.footballheroapp.com/
Screen Shots of FootballHero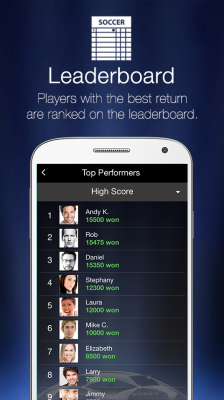 ---