---
Tap and polish your burger's beefiness - but don't get too greedy... it might EXPLODE IN YOUR FACE!
[■] COMPLETELY TOTALLY* FREE!!!
[■] Unlock cool multipliers!
[■] Challenge your friends on the leaderboards!
[■] Click on up to two burgers at once!
[■] Tap OR Polish your beef! You choose!
[■] Destroy your faith in humanity!
This game of skill** and luck was developed in 30 hours for a GameJam as a commentary on the state of free-to-play games. The theme of the gamejam was "food addiction"... maybe, just maybe, the game is a METAPHOR!
Maybe we are making a statement in support of vegetarianism!
ONLY YOU CAN DECIDE!
*If you like the game or our message we'd appreciate your moneys though!
**Skill in buying subscriptions. There is no gameplay skill. Results may vary.
---
App Email:
App Website:
http://www.radialgames.com/
Screen Shots of Burger Dare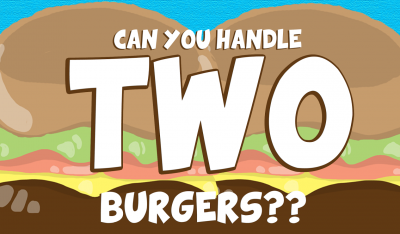 ---