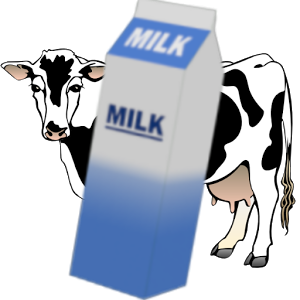 ---
THIS APP IS IN ALPHA TESTING! IT IS NOT FINISHED, SO PLEASE DO NOT RATE!
Currently, only 2 levels are available to be tested. I have no plans on finishing this game, if anything I may eventually remake it.
Milkman is a fast paced first-person running game. Dodge obstacles, jump across buildings, and do whatever it takes to deliver your milk! The world is counting on you, Milkman!
KNOWN BUGS:
-Milkman may sometimes fall through the ground due to mathematical errors in the sliding code
---
App Email:
App Website:
Screen Shots of Milkman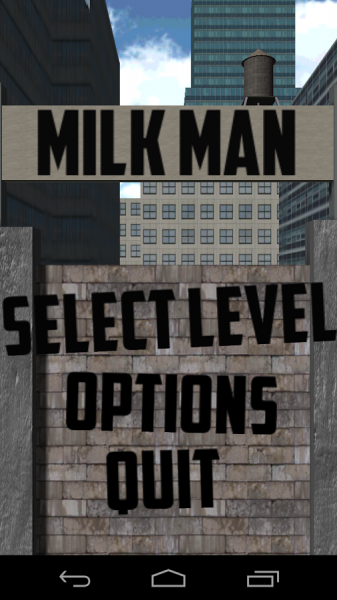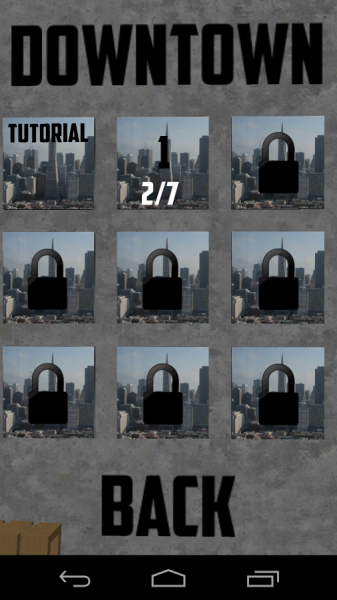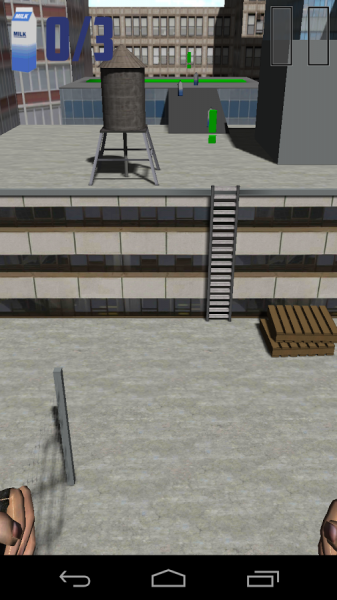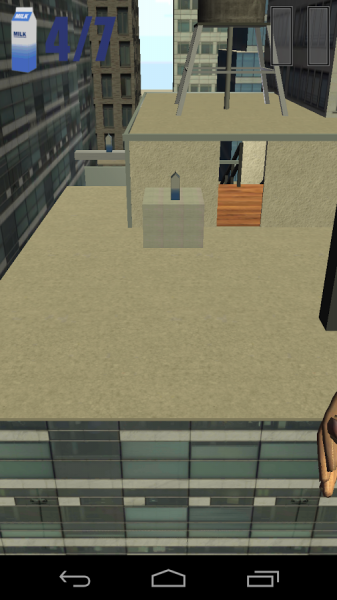 ---