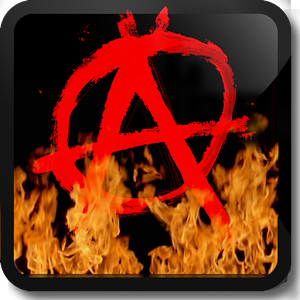 ---
Anarchy Live Wallpaper explodes in a ball of Fire when triggered!
If you oppose authority, support extreme individualism, then this wallpaper is for you!
• Supports HD for Samsung Galaxy S3 and similar HD phones!
• NOT for tablets (yet) A separate HD Live wallpaper will be made.
The classic Anarchy symbol set against realistic flames! Press the center of the symbol, and watch the fire ball erupt!
Anarchy is often represented in TV shows such as Sons of Anarchy, Fight Club, Fast
---
App Email:
App Website:
Screen Shots of Anarchy Live Wallpaper
---