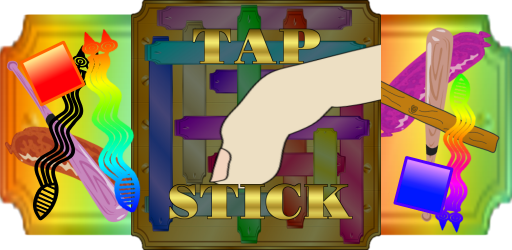 ---
Not just another tapping app but fun game similar to pick up sticks. Tap, tap, tap away.
Four types of games to play:
- Speed Test - How fast can you clear 50 sticks from the board?
- Sudden Death - Watch out! Tap the wrong stick and it's all over.
- Countdown - How many can you tap in 60 seconds?
- Endless - Tap, tap, tap forever and ever...
Four different game modes to really liven things up:
- Classic - A classic game where the sticks stay static and don't move.
- Dizzy - The sticks just don't want to stay put. They move all over the place.
- Confused - They're alive! Tap the pulsating sticks...
- Frenzy - Perhaps the hardest of them all. The board continuously shuffles. Can you keep up?
Six different themes to choose from.
- Bars, blocks, snakes, sausages, bats, and boards
Save your high scores.
Fun and lively background music courtesy of:
Kevin MacLeod
oncompetech.com
---
App Email:
App Website:
https://appzumbi.com/index.php?source=1009

Available on AppZUMBi!. Download Now
---
Download Tap Stick from these app stores today.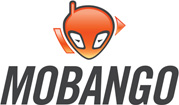 Screen Shots of Tap Stick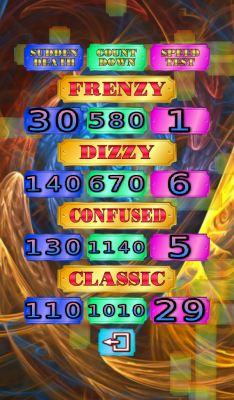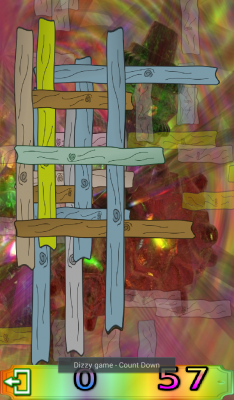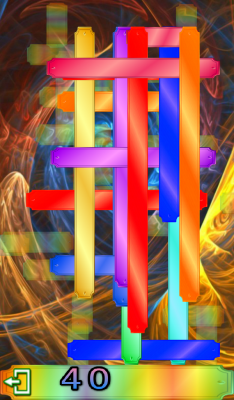 ---