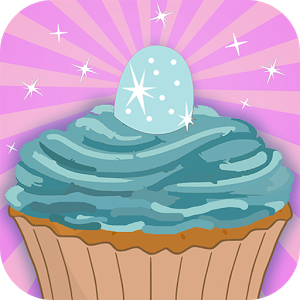 ---
Bake your very own delicious cupcake covered with yummy frosting and sprinkles then top it off with a sweet cherry! Design a delightful treat and even give it a funny face before you take a huge tasty bite! The sky is the limit with the Cupcake Bake Shop!
Get Cupcake Bake Shop today while it's 50% OFF for a very limited time!
BAKE SHOP FEATURES:
MAKE YUMMY CUPCAKES - Choose a cupcake, decorate it, then scarf it down!
1000's OF COMBINATIONS - Tons of tasty frosting, NEW sprinkles, NEW funny faces, and much more!
COLOR CONTROL - Choose any color in the rainbow to give your sprinkles some flare!
KID FRIENDLY FUN - An easy-to-use family game for all ages!
HD GRAPHICS - Stunningly yummy high definition interface!
Download Cupcake Bake Shop and start making your very own tasty treats today!
Be sure to check out our awesome Virtual Pets too! Raid villages for gold with the Virtual Pet Dragon or cower in fear of the ferocious T. Rex!
Like us on Facebook!
facebook.com/glutenfreegames
Follow us on Twitter!
twitter.com/glutenfreegames
Big thanks to Kevin MacLeod for providing great music:
Melodie Victoria by Kevin MacLeod (Incompetech.com)
---
App Email:
App Website:
http://glutenfreegaming.com/
Screen Shots of Cupcake Bake Shop
---