---
ATTENTION : ★ Absolute Brain Teaser ★
Solve the quiz!
Features:
↗ 50 Numerical Logic quiz (50 new ones are coming soon)!
↗ Constant updates of New Quiz!
↗ It's free!
Contact us if you have problems or comments with the app.
★★ How to play ★★
↗ Answer the quiz to unlock next ones.
↗ To do that, enter the right number.
Enjoy.
---
App Email:
App Website:
http://dsc-studio22.fr/
Screen Shots of 100 Numbers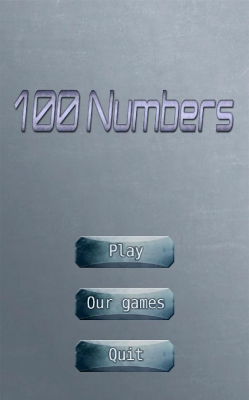 ---