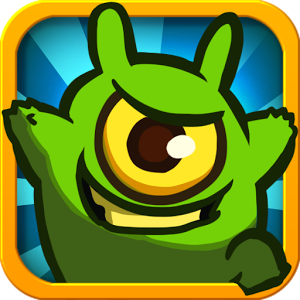 ---
Alien vs People
Strategic action game!
An alien invasion of Earth just started.
Save the Earth against aliens!
[Scenario]
The farmer came across a crystal that the alien brought in the crashed spacecraft. After that, the farmer has incredible power.
It is time to go on a journey for blocking the alien invasion of Earth with special characters that have incredible power.
[Features]
- 2D Slide-scrolling Action game(Brawler)
- Episodic contents and characters to unlock& upgrade
- Great look an feel: Appealing to wider range of demographics than most action games
- Aim for full stars!
- Refreshing minigames between levels Compete with friends for high score ranking!
[Game tip]
- Touch and drag
- Using strategic skills
- Assistance from a colleague
- Changing a character by tag
---
App Email:
App Website:
http://loadcomplete.com/
Screen Shots of Alien Vs People
---