---
A deceptively simple looking game for one or two players.
Traditionally played with pencil and paper your task is to mark off a series of dots on a page following some simple rules to force your opposition to select the last dot.
This game supports the Playrock platform allowing you to play against your friends in real time. Get Playrock from http://goo.gl/3soZN
The more you play the more you realize the complexity of this seemingly simple task. The game keeps track of your wins and losses, as well as providing many other options to extend game-play. You can set the computer's level of difficulty as well as customize the field of play, perhaps with the possibility of changing it to your advantage!
May this addictive little strategy game bring you as much fun as it did the developer. This game was taught to me by a good friend it gives me pleasure to share it with the rest of the Android community.
---
App Email:
App Website:
https://jawfin.wordpress.com/2011/03/30/dots-and-dashes/
Screen Shots of Dots and Dashes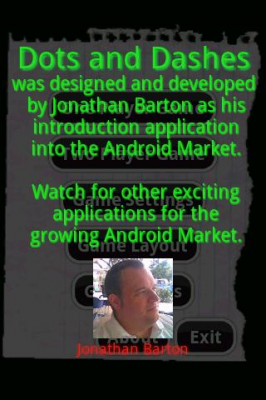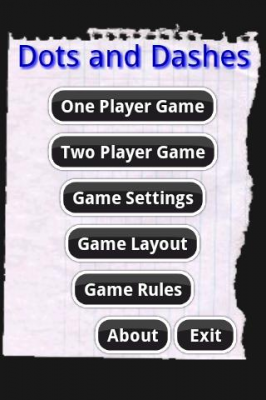 ---