---
Pancake! A Flipping Breakfast Adventure!
Compete for the master flipper title with multiplayer flip battles. Fight against the best flippers around the world.
Use your mega skills to throw, catch, and flip these pancakes in THE ultimate dessert frenzy! Be an arm master, pancake pro & unlock free upgrades! Unlock new items every 3 spins, can you unlock them all?!
Unlockable Features:
• Cute Cat pan with realistic leg physics
• Pretty Sparkle pan
• Shiny Platinum Pan
• P.A.N. Robot Arm
• Space PAN Arm
• Strong Girl Arm
• Colorful Razzleberry Pancake
• Delicious Chocolate Chip Pancake
• Floppy Hot Dog Wiener
Now with cool retro sound effects!
Share with friends on Facebook how many times you can flip a pancake, or compete directly in online multiplayer! Can you be the pancake flipping master?
Time your touches right, this game is hard!!!
Game by Dodge Vision LLC
---
App Email:
App Website:
http://www.dodgevision.com/
Screen Shots of Pancake A Flipping Adventure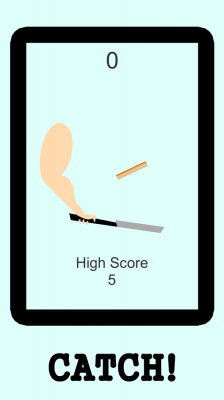 ---