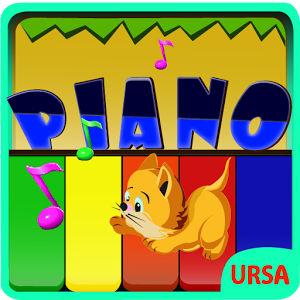 ---
Kids Piano is a fun and educational baby games for kids to learn to play music with different instruments and animal sounds. Through this great baby games, your kids can entertain with colorful piano, develop love of music, stimulate their finger fine motor skill.
* How to play:
- Kids plays piano by pressing directly on the cheerfully keys. When kids touch screen, piano tones will activate animation. Multi touch which makes it possible to play several tones at the same time.
- In this baby games, special character is children can play Kids Piano game with a lot of different animal sounds: cat, dog, pig,… While playing the piano with this Kids piano – Baby games, your kids can also play their favorite song on the piano with animal sounds or can use animal sounds to create their own special musical masterpieces.
Instead of normal music instrument as: piano, bell, drum, it's more fun and interesting when a song is played by cat sound or dog sound. Let your kids develop their own music style with real animal sounds with this baby games!
Kids Piano also provides various of popular children songs. Kids can play these songs of melody in an easy way.
A great baby games for kids to learn how to play music anytime, anywhere – Kids Piano !
Play this baby games with much more interesting feature:
- Learning piano's tone.
- Playing the sounds of different musical instruments.
- Create kids their own melodies.
- Play piano with funny animal sounds.
- Learn and practice several kid songs.
Make your kids first steps in music development along with us!
Ursa Kids - we always create the best fun and educational baby games for your kids.
---
App Email:
App Website:
Screen Shots of Kids Piano - Baby Games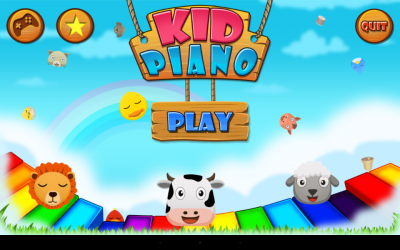 ---